Unaffiliated Dressage Mini League
10th November 2019 @ 09:30

-

16:00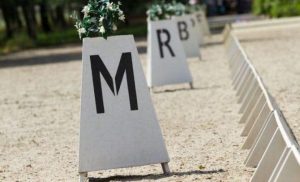 Unaffiliated Dressage Mini League
@ Coxleigh Barton, Barnstaple
6th October & 10th November 2019
9.30am onwards
Intro A – This class will be split into Juniors and Seniors. Lead rein welcome.
Intro C
Prelim 7.
Freestyle to Music Prelim or Novice – Short & Long Test. Please chose arena length upon entry
Prelim 17A
Novice 23
Novice 37A
Callers and whips allowed
Riders will collect points dependant on placings in all classes at both events. The 3 riders that earn the most points over the 2 events will receive additional prizes.
£12 per class
All entries in advance via Horse Monkey
Times will be available 48 hours before on the Coxleigh facebook page