Horse Holidays
---
Bringing your horse on holiday is a wonderful experience and a great way of enjoying time together. Coxleigh Barton Equestrian Centre is perfectly placed for you and your horse to enjoy fabulous facilities and countryside, from the beautiful North Devon beaches to the wild expanse of Exmoor National Park.
Whether you are a pleasure rider looking to ride along Saunton Sands beach or hack around our 10 km of tracks, or interested in joining us during the hunting season, we are able to offer self catering accommodation for up to 12 riders and 12 horses.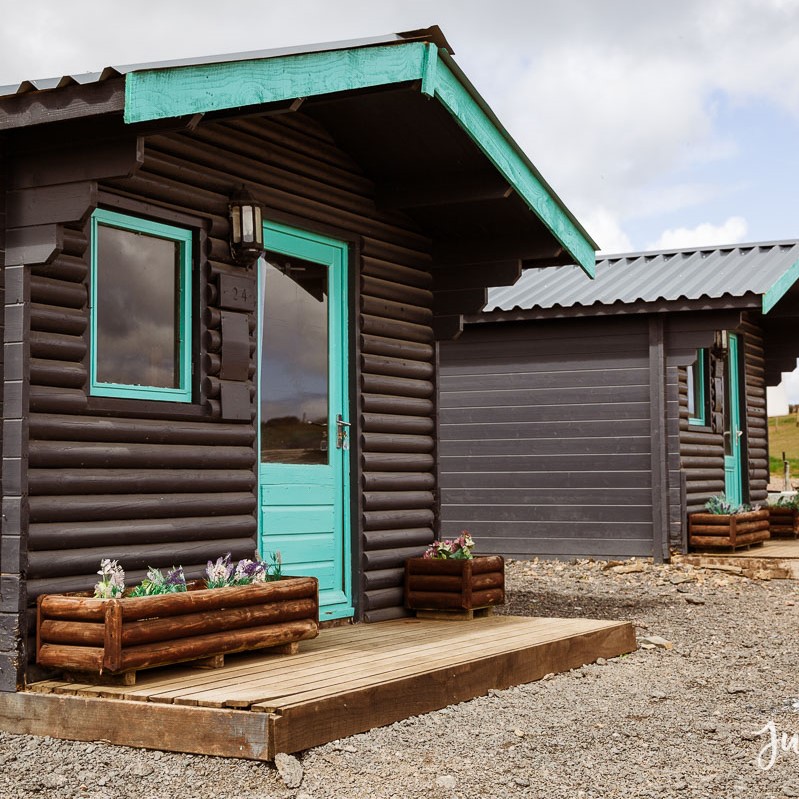 ---
Facilities for you
We offer self catering accommodation for up to 12 adults in either dormitory style accommodation or chalets. Our dormitories sleep up to 4 or 8 and have ensuite facilities. We have a converted static caravan which provides a large kitchen, dining area and lounge. We also have a fantastic BBQ lodge overlooking the beautiful North Devon countryside.
Facilities for your horse
We can accommodate up to 12 horses, 6 in stables and 6 in paddocks. We have fabulous facilities to cater for all interests and abilities.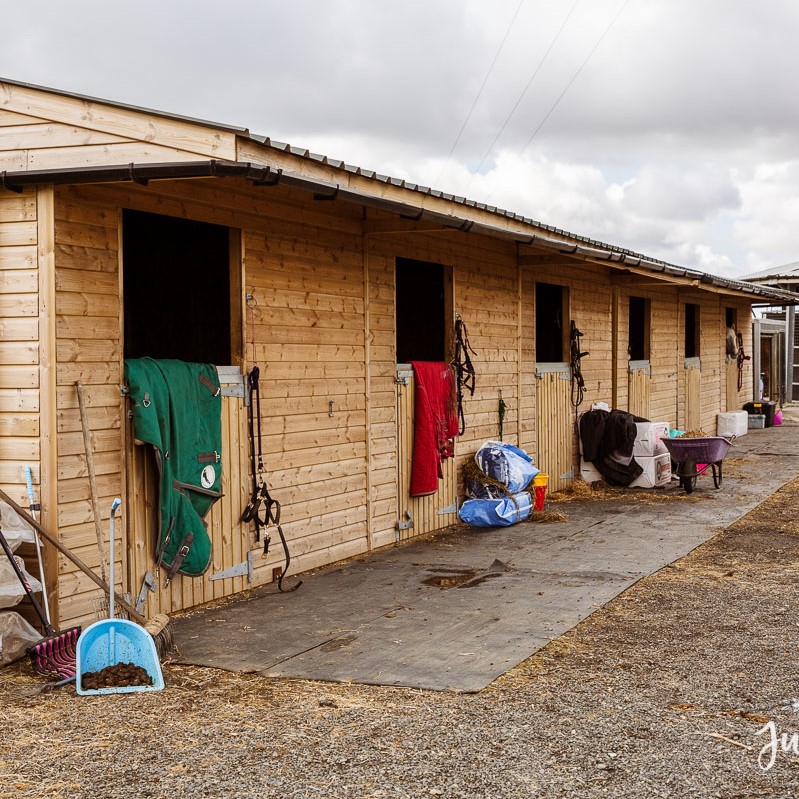 ---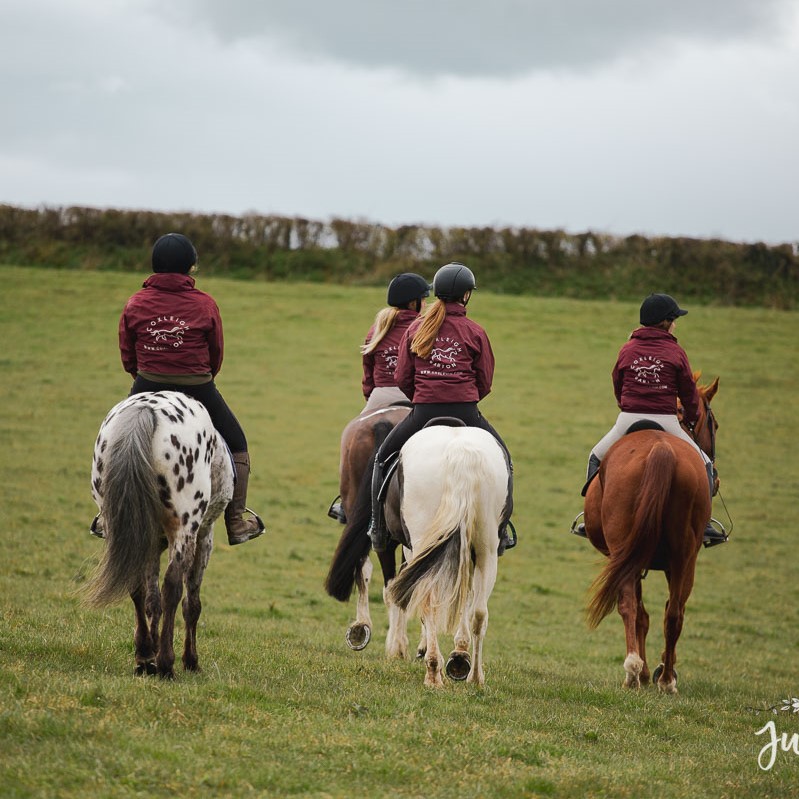 What to enjoy on the farm
Maybe you would rather just come away with your horse and spend a few days enjoying our onsite facilties at Coxleigh Barton. These include:
15 kilometers of tracks and fields
Flood lit 60m x 20m arena
New 50m x 70m arena with a full set of showjumps.
Grass dressage arena
Grass show jumping arena
Cross country schooling paddock
Horse Walker
Pleasure riding
Beach riding
Exmoor national park
Fun rides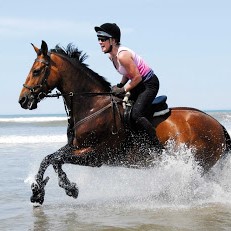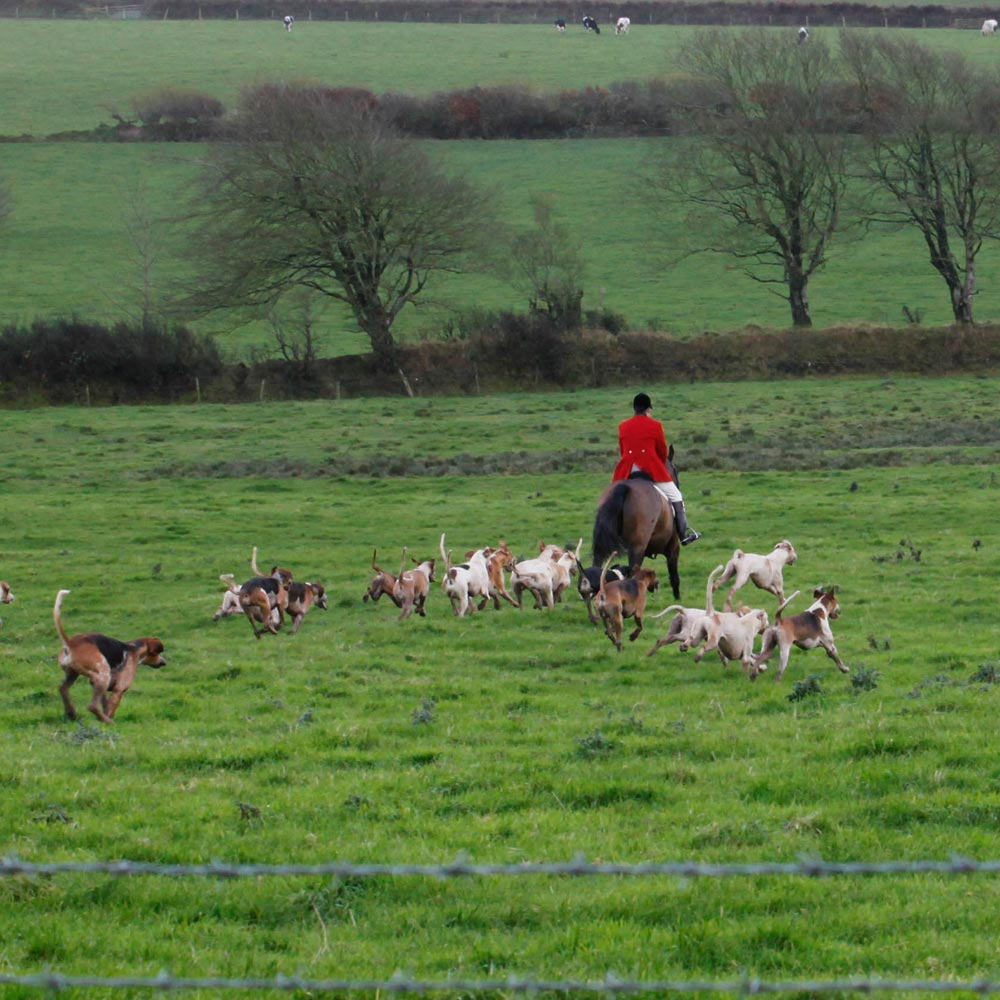 ---
Hunting
If you fancy a bit of adrenaline during your stay, why not come fox or stag hunting for the day? Hunting with hounds in Devon, whether over local countryside or over the vast expanse of Exmoor, is a unique and exhilerating experience for anyone interested in traditional country life.
Pricing
Our holidays are bespoke to cater for your specific requirements. Prices start at £125 pp for a two night stay. Please complete our contact form with your requirements and we will be in touch.